North Quincy

High School




Class Of 1963
Welcome to the North Quincy High Class Of 1963 web site.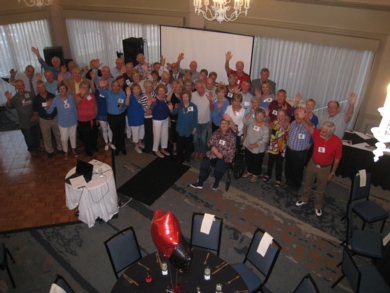 TIS THE SEASON!!!!
Can we all imagine that 55 years ago we would be celebrating the holidays with High School classmates in touch?? And what is REALLY amazing, is that we have many more parties together in us, yet!!!
When folks write those articles about life expectancy in the United States going down, guess they haven't "surveyed" or counted those of us who are making the best of what we have!! AND, they need to watch those fabulous videos Marc posts of the grandfathers dancing with little kids. Or feel the emotions when listening to comedian skits, songs, and other videos you post on our Forum. Life expectancy is so much more than a number, isn't it? I "expect" it's about doing what you love and living life to the fullest with what you've got!!! Let's measure, trend and focus on enhancing THAT for a change! The holidays are a great time to kick it into gear...
Wishing you and your families an infinite number of reasons to have fun this month. After all, it TIS the season!!!! Love and Hugs to all...
Tricia