North Quincy

High School




Class Of 1963
Welcome to the North Quincy High Class Of 1963 web site.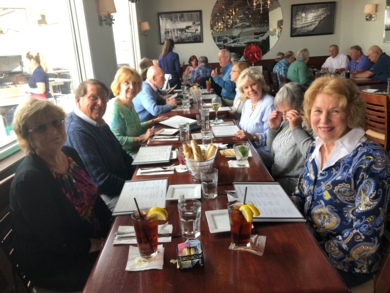 "THE FUTURE IS NOW"!
Thanks to Frannie and all who helped with the organizing and rallying of troops for the luncheon Tuesday. The weather was perfect, the food good…and the people like family!!! While talking with Gerry Gaughan, he made the comment that he is doing his best to appreciate each moment, or, put another way in his own words, "The Future is Now".
Although we'd all like another 46 healthy years (wouldn't we?), as we approach 75 years of age, there may be a realization that the most important, most precious day we have… is today. It is personally my nature to live in the future with a sense of purpose, planning the next trip, dinner, event, encounter with family and friends, etc. Yet, I sure don't want to lose sight of the "now".
All around us in the moment there are people doing amazing things, such as the celebrations today for the heroes of WW II who stormed Normandy in the name of freedom. And even as we wait for the Bruins to get underway with Game 5 for the Stanley Cup, Chara apparently will be playing with a broken jaw. Or for me, I was totally loving listening to my grandson speak new words as we strolled around Boston today. Life is SO rich all around us…in the NOW.
ENJOY!!!
GO BRUINS!!!
Hugs and Love, Tricia