North Quincy

High School




Class Of 1963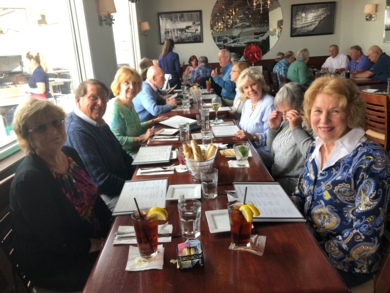 DON"T SAVE THE DATE!
SEPTEMBER 19, 2020
BOO HOO...Add this cancellation to your cancellation calendar. It is unfortunate that we need to do this, but noone knows what September will look like at this point. We took a Committee poll and the group agreed we should notify you all that we won't be celebrating our 75th on that date. We can assess later on if it might make sense to do a celebration in 2021. Right now we will "wait and see"!
Importantly, our contract with the Adams Inn allows us to get our deposit back with a 60-day notice. Rather than wait, and understanding that many folks that have heard we could potentially have another round of COVID in the Fall, we decided to cancel now. Let's hope a second round doesn't happen, but we know that some folks won't want to commit if that is a possibility.
DO stay healthy using all your "gear" (gloves, masks, soap) and practicing isolation. I never knew that isolation required "practice" until now, but it certainly isn't easy for an extrovert!!! Keep smiling...this too, shall end!!
Love and Hugs to you all!!!
NQHS Class of 1963 Committee
Welcome to the North Quincy High Class Of 1963 web site.