North Quincy

High School




Class Of 1963
Welcome to the North Quincy High Class Of 1963 web site.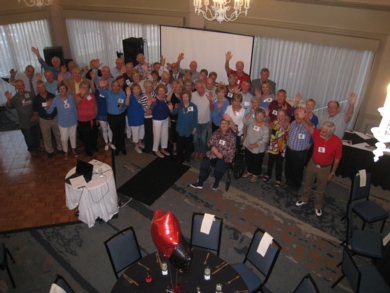 ARE YOU "RADICAL" YET????
Gloria Steinem once said, "Women may be the one group that grows more radical with age." For some reason, that comment speaks to me, but frankly, I can think of some men in our class who easily fall into the "radical" category. And heck, if we define "radical" as "change from accepted or traditional" norm, our class of 1963 is totally there!!!! What other class have you known who has stuck together on a website, celebrated the 50th reunion, our 70th birthday party, and the 55th reunion in the grand (radical?) style we have??
As I think back to my parents in their 70s, somehow the picture that comes to mind is of them in their armchairs watching TV, not sharing stories, laughing, chatting, dancing and partying with their high school classmates. Do any of you remember such "radical" behavior by your parents?? The amazing part of all this, is that our class isn't done yet!!! There is radical in all of us that I suspect we have yet to see...
As we all consider our resolutions for 2019, let's feed in that "radical" element to add some spice! As the sign I'm storing in my basement says, "let's party like it's 1963!!!" Enjoy the 2019 months as they fly by...they are a gift!!! AND too soon we will be 75 (Hmmmmmm...). Have you done anything "radical" lately???
Love to you all,
Tricia