North Quincy

High School




Class Of 1963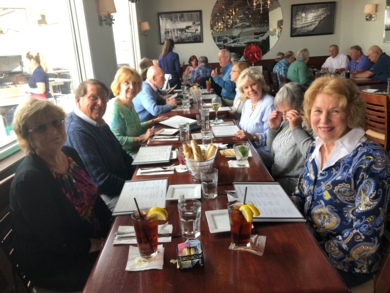 "ONE FOOT ON THE PLATFORM AND THE OTHER FOOT ON THE TRAIN"
Anyone recognize that line from a popular 1970s song? Granted, I am taking it out of context today to think about how it might apply to how life feels to me and perhaps you, during the pandemic. Many of us are on the platform trying to do the safe things our scientists say we must, while one leg is stepping on the train to do something, however we can. But the train might be something entirely different than we imagined in high school. Maybe we are ZOOMIN, which has become a neat way to stay in touch. No public tranportation required.
Perhaps there is a way to even have our 75th Birthday Blast in a different venue than we would have ever imagined?? It could involve more classmates than ever before and no one has to step on a train, plane or boat!!! Worth some thought...
In the meanwhile, stay safe and keep smiling!!!
Love and Hugs to all,
Tricia
Welcome to the North Quincy High Class Of 1963 web site.