North Quincy

High School




Class Of 1963
Welcome to the North Quincy High Class Of 1963 web site.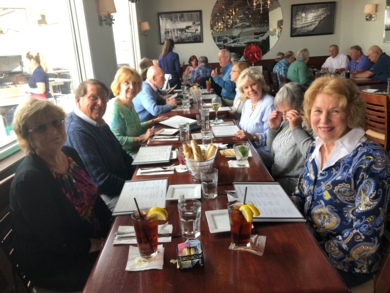 SAVE THE DATE!!!
IT'S NOW OR NEVER! (ELVIS)
SEPTEMBER 19, 2020, 5-9:00pm
As part of the current Thanksgiving "month", your Committee got together, giving thanks that we are still around to get together!! The purpose was to plan our BIG BIRTHDAY 75 event. Who could have imagined 56 years ago, that we would be looking to celebrate our three quarters century of history together in 2020!!!
We are planning to return to our original site, the Adams Inn in Quincy, MA, to revisit our most popular venue over the years...mingle mania in the Gazebo. BUT, with a big tasty twist...appetizers and a New England lobster bake OR BBQ chicken and marinated sirloin steak tips (the latter given "thumbs up" by Frannie at lunch) with all the fixings. In addition, we are working on a way to keep the price reasonable. Good food, good price, plenty of time to reconnect with friends, and early to bed...NIRVANA!
As usual, some of us will arrive Friday night for unplanned fun, and the hotel will save a block of rooms for NQHS at a reduced rate. Much more to follow regarding possible other activities as things evolve. For now, MARK YOUR CALENDARS!!!
AND...HAVE A GREAT THANKSGIVING WITH FAMILY AND FRIENDS!!!